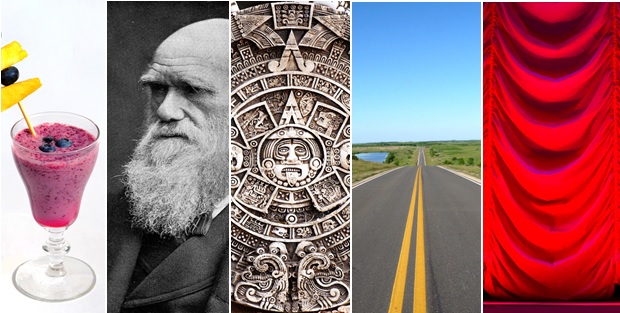 Year 6
In Year 6, children enjoy a greater level of responsibility across the school. We look to our oldest children to be good examples to the rest of the children and we are so proud of the way they take this responsibility seriously. They are expected to support other children by carrying out daily duties in school and in the playground, developing a sense of team work and independence.
Terms 1 and 2 – Burger N' Fries
Under this heading, we look at healthy lifestyles and balanced diets, become scientific experts when it comes to the heart and show off our culinary expertise. In Geography, we go on a trip to North America (in our imaginations not literally) and make comparisons with our own country. We also study American artist Andy Warhol.
Terms 3 and 4 – Our Mysterious World
This term, we develop our scientific knowledge and investigation skills as we look at evolution and inheritance. We use knowledge of our own families to create our own family trees and see where we get our personal features from. We delve deep into the past to try and uncover the mysteries of The Mayan Civilisation – people, architecture and chocolate!
Term 5 and 6 – Crime and Punishment
This term, we will be undertaking our own history projects looking at crime and punishment over the ages. Of course we will also be looking to the future as we prepare our young people for moving to secondary education.