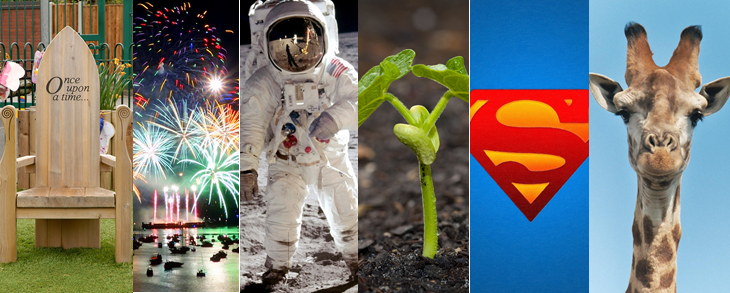 Reception
In Reception we are very lucky to have wonderful indoor and outdoor classrooms that we learn and explore the world in! We have 2 role play areas, a small world area, sand and water areas, a maths area, writing/mark making areas, a play dough cafe, creative areas, reading areas, investigation areas and our outdoor trim trail area. We are also fortunate to have a Forest School area where we enjoy exploring the natural and physical world around us.
Throughout the year we plan exciting themes around the children's interests; this may include themes like 'We are story tellers'- exciting children's stories and traditional tales, 'Sparkly celebrations'- exploring different celebrations like Bonfire Night, Diwali and Christmas, 'Out of this world'- exploring space, 'Spring into life'- learning about new life and the growth of pants and animals, 'Superheroes' both in fiction and in real life and finally 'Animals'. We always aim to read a variety of good quality literature including Traditional Tales and Nursery Rhymes. Children become super story tellers in Reception through a method called 'Talk for Writing' where we retell familiar stories by heart using props and actions to help us remember. Once children are able to tell a story they enable themselves to begin to write fun stories!
In Reception we feel very clever because we begin to learn to read words and sentences! Using 'Read, Write Inc' we start by learning to hear sounds in words and then learn what those sounds look like. We then learn to read simple words using the sounds called 'Green Words' and some tricky (non-decodable) words called 'Red Words.' When we are really good at reading these we can then get our very own reading book to share with our grown-ups at home!
We celebrate all of our achievements in Reception. To encourage the children to share and talk about what they have been doing out of school, we have 'Wowchers' which are completed at home by parents and carers to share the children's hard work and achievements at home. We then celebrate them in school by sharing them with the class and putting them on our 'Wowcher' display board for all to see! We have 'Travelling Ted' who goes home daily with a class member who has earned it by doing the right thing (they may have been a kind friend, worked hard, shared nicely etc.) 'Travelling Ted' has a diary where children can record their experiences. On a Friday we have 'Good Work Worship' with the rest of the school, where we celebrate good work that has been done during the week by sharing this with the rest of the school and receiving special certificates.
When the children were asked what they loved most about being in Reception, they said:
"I love sharing with my friends, we can play together on the iPads."
"I love the treat box because I can choose a present on my birthday."
"I love playing in the play dough café with all of the sparkly things."
"I love looking at our superhero books, Spiderman is the best!"
"I love when we all sing together- I can play on our guitar to my friends!"